Mission & Vision
Vision
Strong kids, healthy planet.
Mission
Merrohawke Nature School is a 501(c)3 nonprofit organization dedicated to providing meaningful education outdoors to inspire lifelong connections to land and sea.
Summer 2015
SIGN UP NOW for Summer 2015!
Click the registration button for current availability as many programs still have open spots, or you can join a waitlist.
Register Online Here
Support Merrohawke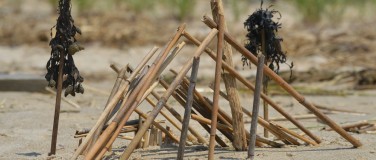 Merrohawke Nature School is a 501(c)3 nonprofit educational organization that serves upwards of 1,600 kids annually, year-round, ashore and afloat. All tax deductible contributions help us to reach more kids with nature connection programs. We rely on philanthropy to continue providing the high quality education programs that best serve our community.
By 2018, we envision Merrohawke will be a thriving community-based, youth-serving organization in strong financial health run by a robust, talented, committed staff delivering an array of nature connection programs that serve kids from the cradle to college, year-round, using private lands and passenger boats, and supported by a strong network of families, volunteers, philanthropic donors and business sponsors. We invite you to get involved to make this dream happen!